Transitions at MONTAG
By MONTAG STAFF
We learned this summer that Barbara MacInnes, our longtime friend and colleague, will be retiring from her role as a Portfolio Administrator here at MONTAG. Barbara has been an excellent team member, having joined MONTAG in 2006. She has endured many market ups and downs, and had the pleasure of coming to know dozens of clients over these many years. Barbara is originally from Atlanta, though she grew up in Rochester, NY, where she was living when we had the privilege of meeting her and inviting her to join our business.
We will miss her, but luckily she is here through December 31, 2019. Because we value continuity, we have entered in to a multi-month "parallel" period during which Barbara is training an excellent successor, Emily Johnston, who is originally from Pittsburgh, PA and comes to us by way of Columbus, OH. While Emily is new at MONTAG, she is not new to the field of financial services. As her brief bio below indicates, she has experience in client services, and from what we can tell, is a rapid learner. Please be sure to make time to introduce yourself to Emily in the months ahead.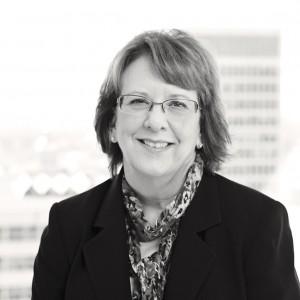 BARBARA MACINNES – Portfolio Administrator
Barbara's principal responsibilities include client service and portfolio administration. She also coordinates quarterly investment reporting to our clients.
Before joining Montag in 2006, Barbara served for 15 years as business manager and corporate secretary of Howe & Rusling, the oldest Registered Investment Advisor in Rochester, New York.
In her free time, Barbara enjoys traveling, cooking and hiking with her dog, Bailey.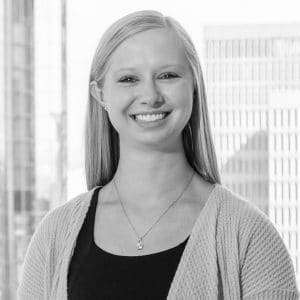 EMILY JOHNSTON – Portfolio Administrator
Emily is responsible for client service and portfolio administration. She handles incoming client requests, which includes processing account openings, transfers, and distributions.
Prior to joining MONTAG in 2019, Emily started her professional career as a Financial Assistant with a wealth management firm in her hometown of Pittsburgh, PA. Most recently, she worked for Wells Fargo Advisors in Columbus, OH as a Client Associate. Additionally, she was a part of the student run investment fund that managed a multi-million dollar portion of the Xavier University endowment fund.
In her free time, Emily enjoys relaxing by the pool, watching Xavier basketball games, and cheering on the Steelers.
CONNECT WITH EMILY
Tel: 678.539.8228
Email: [email protected]