Custom portfolio management
We work with individuals and families to design and manage their portfolios, guided by investment objectives and risk tolerance. Whether it is capital preservation or a competitive market return necessary to preserve purchasing power, we will provide personalized advice and investment management designed to meet your needs.
If you are unsatisfied with your current wealth manager and open to a change, we want to know more. How and why was your previous advisor selected? What is driving the decision to move, and what will give you confidence in your new advisor?
Whether you are the millionaire next door, a successful business executive, or someone whose family wealth is passed down through generations, MONTAG's experienced professionals are here to help. At MONTAG, we get to know you, build trust together, and give real, actionable advice to help you make the best decisions for your circumstances. For those who've never worked with a wealth management firm and aren't sure where to start, we'll answer questions transparently, with dialogue rooted in knowledge and experience to earn your trust.
Private Wealth Management
Wealth management begins with understanding your objectives, tolerance for risk, and other important factors that impact which investments are appropriate for you. At MONTAG, you'll work directly with a portfolio manager to craft custom investment solutions that meet your individual needs. For 40 years, our portfolio managers have researched the financial markets while advising clients about strategies to protect assets and grow their net worth for tomorrow.
Read More
An individualized approach to investment management
Dedicated Portfolio Management
Tailor-Made Investment Plans
Experienced Support Team
Commitment to Long-Term Growth
Related Blogs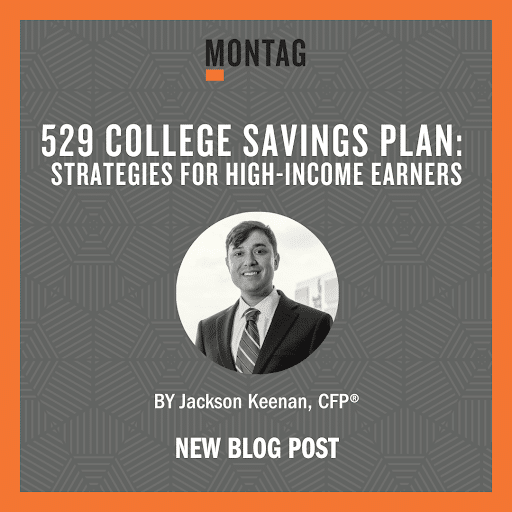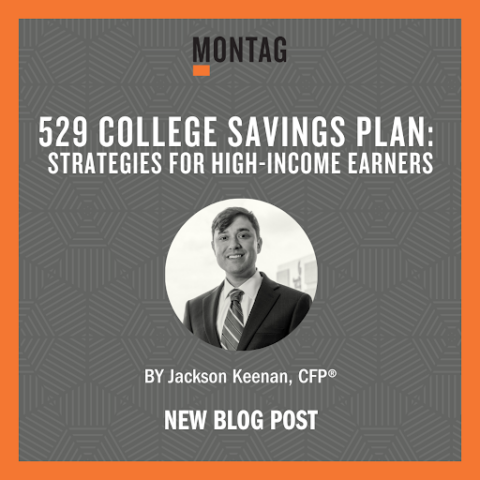 By Jackson Keenan, CFP®, Director of Financial Planning Parents saving for their children's college tuition and expenses becomes increasingly essential as college costs continue to rise. At MONTAG, our clients are high-income earners, which makes their funding options unique. In … Read More
At MONTAG, we've been successfully investing for generations, helping our clients meet their goals. We'll help you do the same.