Skyland Trail says "Thank You" for Holiday Giving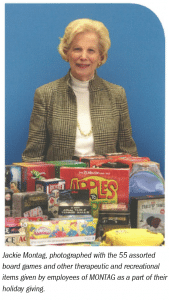 Skyland Trail, an Atlanta-based mental health treatment facility spread among 4 (soon to be 5) campuses, included a note about support they received from MONTAG in their 2018 Annual Report.  The report is titled "Moving Forward on the Path to Wellness".  Jackie Montag,  a member of Skyland Trail's board of directors, encouraged MONTAG employees to donate board games found on a "Wish List" maintained on Amazon.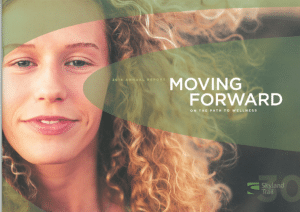 The board games help Skyland Trail clients boost social engagement and connect with their peers.  Recreational therapists  and  members of the residential team created the wish list, which contained an array of board games, and therapeutic/recreational items.
MONTAG employees donated over 50 games and other items as an expression of their holiday giving.  MONTAG is pleased to support the important and nationally-recognized work of Skyland Trail.  Moreover, we congratulate them as they celebrate their 30 year anniversary in 2019!
Click here for MONTAG's website disclosure.