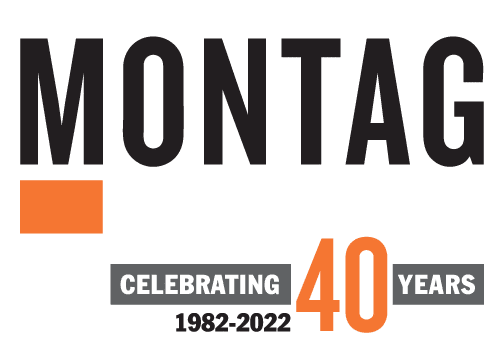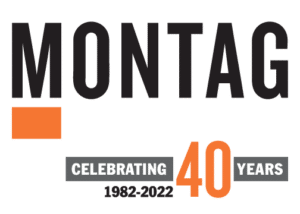 Atlanta Wealth Management Firm recognizes its long, storied history and team contributions by celebrating four decades of empowering Southeast clients to gain confidence in and control over their present and future financial well-being.
Atlanta, GA (September 2022) – MONTAG, an Atlanta-based wealth management firm serving clients in the Southeast and across the United States, proudly celebrates 40 years of wealth management and investment services to individuals, families, and organizations. 
"The people that work at MONTAG are the greatest asset here. There's no question about that," said Edward (Ned) Montag, MONTAG CEO. "It's a competitive advantage, and it is very hard for a publicly managed  corporation to cozy up to an individual or to show that they truly care. Developing trust or establishing some level of integrity in doing right by the client is always the priority. It's all about making sure that the client stays at the center of the wealth management relationship."
Like the company's history, the wealth MONTAG has assisted clients in building spans generations. In 1982, founder Tony Montag acquired the Atlanta office of Wood, Struthers, and Winthrop, and created the firm of A. Montag & Associates, now known as MONTAG Wealth Management. Since 1982, MONTAG has grown to manage over $2B in assets. MONTAG began with a singular mission: to support people in fortifying, preserving, and growing their finances today, tomorrow, and beyond. In 1984, Tony's wife, Jackie, joined the team, and in 1995-1996, Tony's sons John and Ned joined, the third generation of the family to be in the investment field in Atlanta.  The family's experience spans back to 1945 when Ned and John's grandfather, Louis Montag, opened the first investment firm in Atlanta.   
"I've worked at MONTAG since June of 1985, 37 years," said Senior Administrator Pamela Couch. "I've stayed with the firm because of the environment, the family orientation of how the firm is run, the respect that you get from the entire team, and just the overall feeling that they genuinely care about you and our clients. MONTAG's culture is an extension of family."
For over four decades, MONTAG has taken the time to get to know each client – their wealth management goals, and their aspirations to set themselves and their families up for financial success over generations. Their team has grown to include career professionals who possess decades of expertise managing client finances throughout their ever-evolving priorities and life circumstances. 
"What attracted me to the MONTAG team was their reputation in Atlanta and beyond," said Jeff Harari, MONTAG CFO and 11-year employee. "I'm proud to work at MONTAG because I believe the work we do for clients is important, and the trust that they place in us with their wealth is incredible," Harari added.
"What makes MONTAG a great firm? Well, honestly, I love my job more than anybody I know – I love what I do," said MONTAG Portfolio Manager Christine Quillian, CFA®, CFP®. "And it's because of the way MONTAG maintains its focus on relationships. We're not a product-based shop – we are portfolio managers and relationship managers. That's how the firm was designed from the beginning." 
"MONTAG's history is one of its greatest assets," said Stacey Godwin, MONTAG CCO and 24-year employee. "We've seen lots of market ups and downs and economic cycles. We've maintained a lot of our long-term clients throughout the 40 years that MONTAG's been in business. And if it's not the clients, it's their heirs who are still clients. To me, that speaks volumes," Godwin added.
Moreover, MONTAG has remained committed to supporting and nurturing its community, which remains integral to the fabric of its company history. MONTAG's long-standing dedication to giving back to its community is reflected by the beginning of its innovative and popular semi-annual seminar in 1985: Facts & Finances for Women.
MONTAG has been investing institutional and private wealth for clients across generations, earning them an impressive reputation in Atlanta and the Southeast. Whether you're an individual, family, or organization, become a part of their long, storied legacy by fortifying your financial security for today, tomorrow, and beyond. 
About MONTAG:
MONTAG has established itself as and remained a trusted wealth management and investment company since 1982. As a multi-generational, family-run business, MONTAG understands that superior service requires treating clients like family to enable them to build and secure wealth for current and future generations. Because they understand each client has their unique story, MONTAG always takes the time to get to know you, your investment philosophy, and priorities to tailor strategies to your perennially evolving needs. Ultimately, your financial security is at the forefront of every decision they make. 
To learn more, please visit: https://montagwealthmanagement.com.
Contact:
Ned Montag
CEO, MONTAG
404.522.5774