By HELEN DONAHUE, CFA
Much has been made of the labor shortage in the pandemic era. Many economists predicted that unemployment would decrease with the expiration of the extended unemployment benefits. While claims have dropped, it has not been to the degree many expected. There are 10 million job openings but only 7.5 million of workers in the available pool.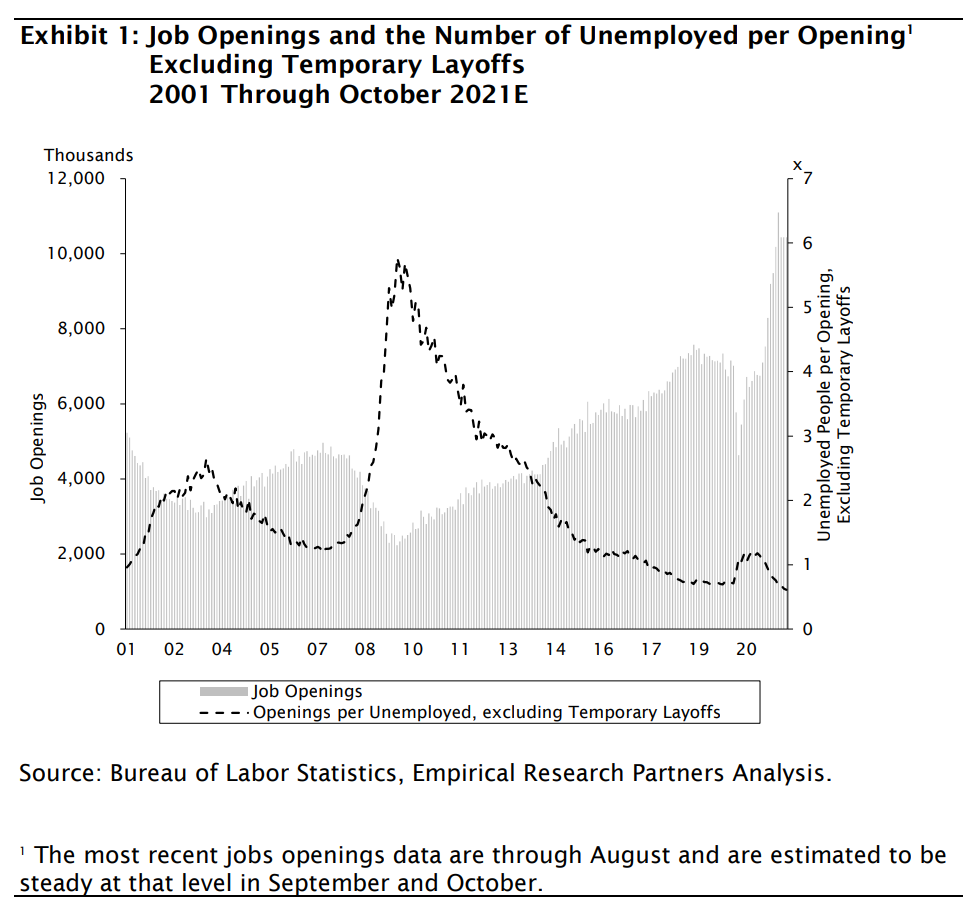 What could be preventing the return of workers, particularly in the leisure and entertainment sectors? There are several factors at work. Many families realized they were able to make ends meet on one income, allowing a parent to stay home with young children. Uncertainty regarding in-person instruction may have factored into this decision because not all children are well suited to remote learning. According to the U.S. Census Bureau, the percentage of school-age children participating in home-schooling increased from 5.4% in early May of 2020 to 11.1% by the fall of 2020. While this percentage is likely to decrease with schools resuming in-person instruction, the level is likely to be higher than pre-pandemic levels. Further, labor shortages in the child-care sector, driven by workers' fears of contracting COVID or struggling with their own child-care options, has prompted some day care providers to turn families away.
A second factor contributing to the labor shortage is early retirements. The median age of the Baby Boomer generation is 66 and with investment accounts at record levels thanks to healthy equity market returns, many people reached their savings goals and decided to retire. They are unlikely to return to the work force.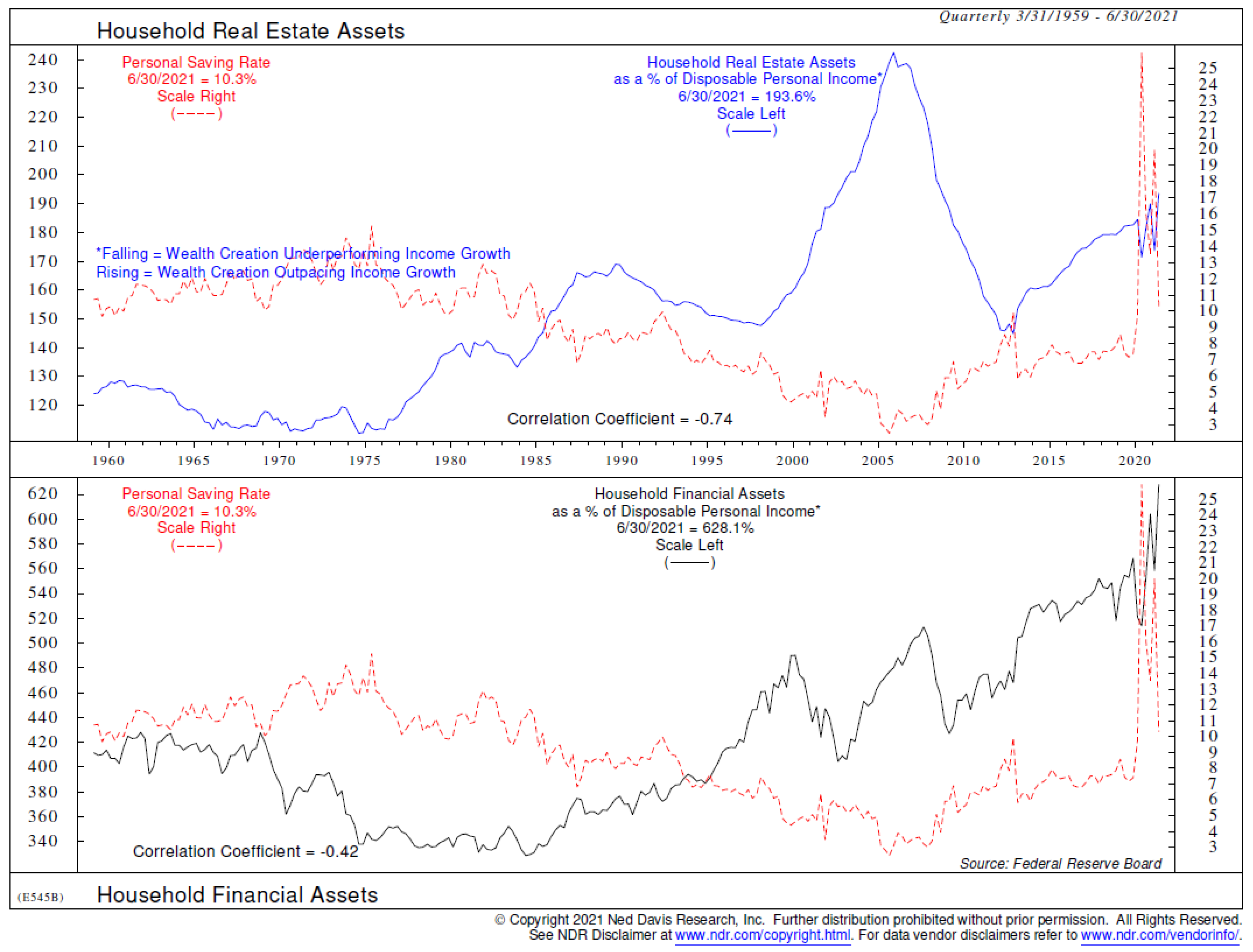 The hotel industry is cutting back on daily room cleanings due to a shortage of workers and many restaurants have invested in technology to assist with food ordering. Many workers formerly in these industries have found jobs in other industries such as working in warehouses. According to analysis by Empirical Research Partners, technology companies recruited heavily during the pandemic and have accounted for a large percentage of employment growth in the last two years. Amazon in particular has been hiring a lot of employees as they have added additional fulfillment centers.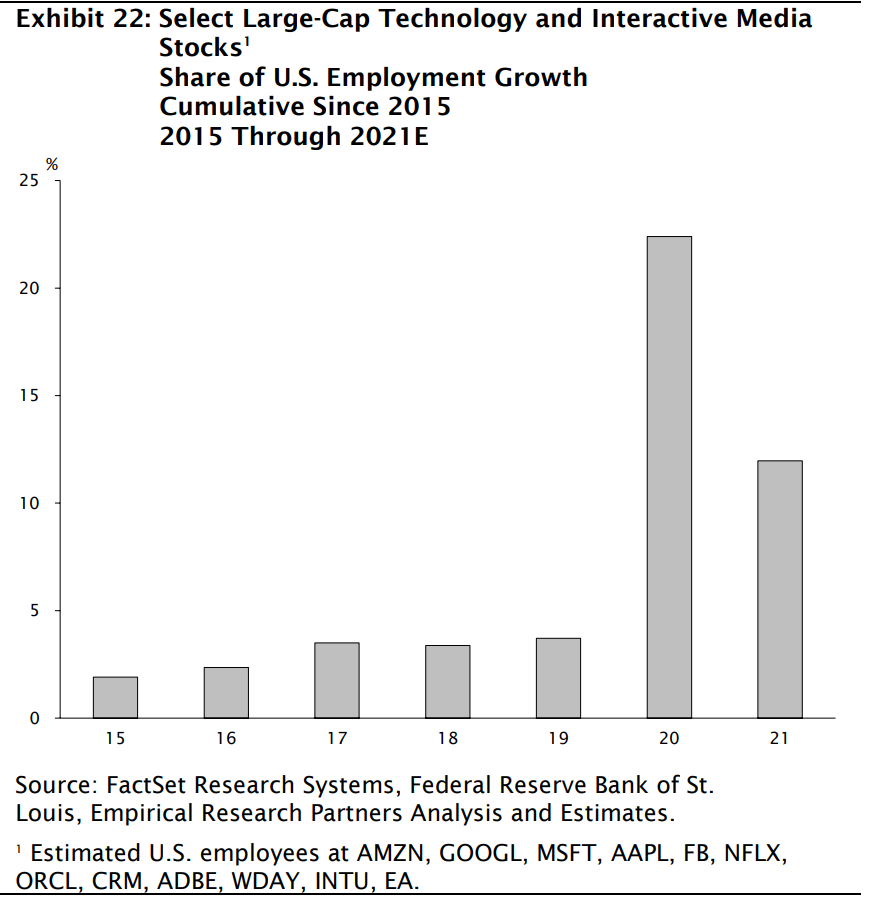 Eventually, some of the dislocations in the labor market should work themselves out as the economy returns to a pre-pandemic environment. However, some of these shifts may linger for years to come and these trends bear monitoring from a wage inflation and corporate profitability perspective.
At MONTAG, we are constantly monitoring the data and trends which might be impactful on the markets and our investment strategy.
The information provided is for illustration purposes only.  It is not, and should not be regarded as "investment advice" or as a "recommendation" regarding a course of action to be taken. These analyses have been produced using data provided by third parties and/or public sources. While the information is believed to be reliable, its accuracy cannot be guaranteed.