Jackie Montag in the "Donor Spotlight"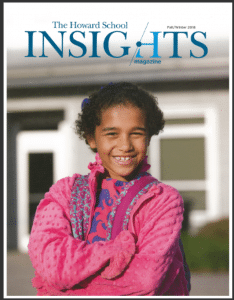 MONTAG's own Client Relations Manager, Jackie Montag, is featured in the "Donor Spotlight" by The Howard School.  The Atlanta, Georgia K-12 private school publishes "Insights", a semi-annual magazine for alumni, students, families, donors, and other members of its community.  In its Fall/Winter, 2018 edition — just released — they present a profile of Jackie, whose 2017 gift made with husband Tony underwrote the bringing of the Anti-Defamation League's (ADL) No Place for Hate program to The Howard School.  Read the complete profile piece here.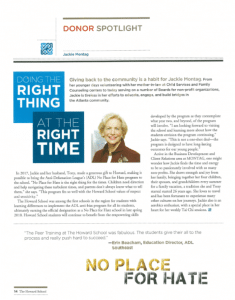 Congratulations on this well-earned recognition, Jackie, and thank you for your many charitable deeds and ongoing service to area non-profits!