BY BILL LEE, DIRECTOR OF MARKETING OPERATIONS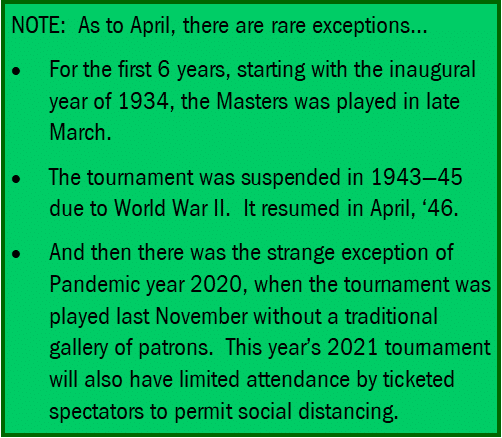 As with most Aprils [see note in green box], all eyes of the golf world once again fall on Augusta, Georgia, where the 85th Masters golf tournament will be played this Thursday – Sunday.  The Masters tournament, the first of the four "majors" on the PGA tour each year, is steeped in a history rich with tradition.  It has the distinction of being the only of the majors that doesn't rotate among locations – it is always played at Augusta National Golf Club, which commissioned the tournament under the leadership of co-founders Robert "Bobby" Jones and Clifford Roberts.  Wanting to make a Masters-related blog post celebrating this springtime ritual here in my native state, I stumbled across this story:
Biggest Masters Comeback Ever: Burke in 1956
Jack ("Jackie") Burke, Jr., a 33-year-old pro who hadn't won a tournament since 1953, went into the final round trailing 24-year-old amateur Ken Venturi by eight shots.  In the biggest Masters comeback ever, Burke shot a 71 to beat Venturi, who shot an 80, by one stroke. Venturi had led through the first three rounds and was expected to be the first amateur to ever win the Masters.  But it wasn't to be.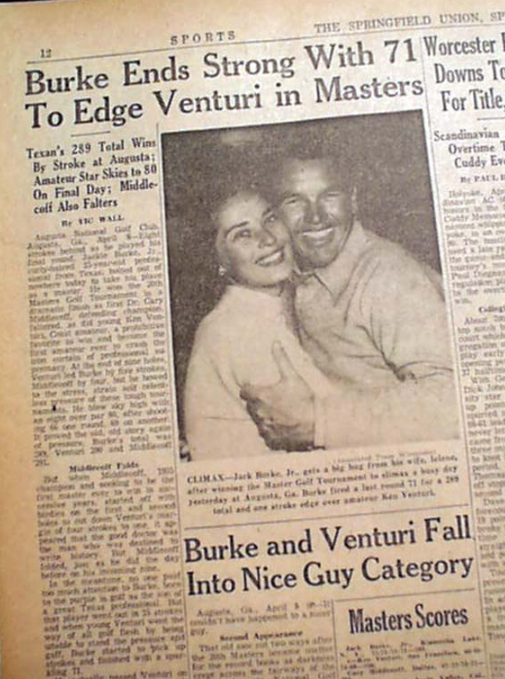 The Associated Press reported that Venturi's wife, Conni, catching the final round on TV from their home in San Francisco, cried as she watched Burke surge ahead of her husband.  But the 22-year-old kept her chin up.  "He's still awfully young", she told the wire service.  "There's lots of time ahead of him."
How did Burke pull off the greatest comeback ever?  He played good golf that Sunday, it's true, logging a 1-under par 71 on a famously challenging golf course.  But I submit that another key was that he stayed in the game; he didn't give up or walk away.  He gave it his best, and let the chips fall where they may.  At the end of that Sunday's final round, it was Jack Burke who won his first major and slipped on that coveted Augusta National Golf Club Green Jacket.
Now the pivot… or perhaps "dog-leg"?
It can be the same with investing.  There's a lot to be said for staying in the game (markets), not giving up or walking away.  Last year, with the arrival of the Covid-19 pandemic, the stock market as measured by its major indices, plunged a shocking 35% over a 30-day period that began in late February.  The world was in uncharted territory, fear and confusion reigned.  Schools closed, entire sectors of the economy came to a standstill.  Many investors felt like Jack Burke must have felt early on that Sunday morning in April, 1956 – trailing the leader by 8 shots.
But for those investors who "stayed in the game", who rode out the volatility… what was their fate? Their patience was rewarded by a surge in the S&P 500 of more than 65% off its March 2020 lows, and the S&P notched a return UP over 10% by year's end.  Admittedly, there is more to the world than the stock market.  I certainly don't mean to make light of the lingering pain being experienced by many, and not all of our troubles are behind us.  But it is often said that the stock market is a "bellwether", or a "leading indicator" of things to come.  If true, the stock market's rebound and recent all-time highs could point to a brighter future for us all.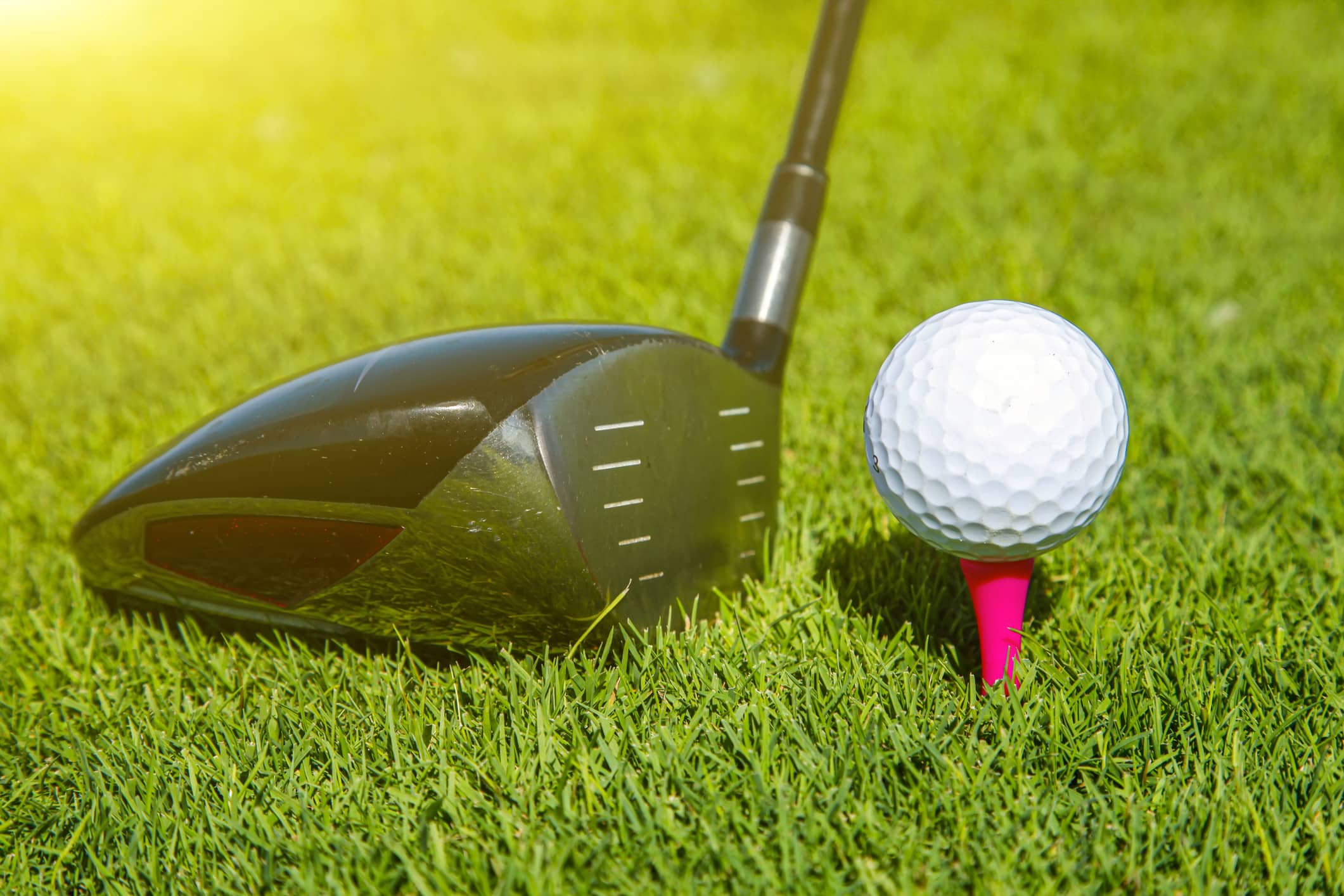 Speaking of the future, there's a rack full of Green Jackets in every size right now at Augusta National, just waiting for the newest wearer to reveal himself—and his jacket size–late this coming Sunday afternoon.
What became of our golfers from '56?
Ken Venturi's young wife was right to have faith:  He turned pro, and in a career shortened by injuries, he won 14 events on the PGA Tour including a major, the U.S. Open, in 1964.  Shortly before his death in 2013, Venturi was inducted into the World Golf Hall of Fame.
Jack Burke won two major titles back in '56, the Masters and PGA Championship.  He, too, is a member of the World Golf Hall of Fame. Burke won 16 PGA Tour events between 1950 and 1963.  He turned 98 years old in January, making him the oldest living major champion of golf.  Not bad, right?
Partially sourced from ESPN.com and Wikipedia