To all our clients who have endured the last year, and the last two years, Happy New Year! We hope the holiday season brought you some joy, rest and peace.
The hard work done at MONTAG was cheerfully met because the faith, fortitude and confidence of our clients fuels us to meet new challenges when the sun comes up.  Many thanks for your loyalty.
The new year, upon us already, is of course an extension of the last one. For those who think of these times as less and less recognizable, or even dystopian, permit me to argue the future is only an extension of the present and the past, although I must occasionally remind myself of this fact.
I was born in 1967, when our country was seemingly at war with itself, a society inflamed by anger, protests and violence over the Vietnam War, civil rights, including the rising importance of women's rights.  The 1960s had assassinations of a sitting president, a presidential candidate (RFK), a controversial civil rights leader (Malcolm X) and a towering one (Dr. King).  The Democratic Convention in Chicago was marred by police violence against anti-war protesters and the refusal of a sitting president (LBJ) to run for a second term.  Legislatively, LBJ refused to choose between funding the war and funding his major social programs expansion dubbed the Great Society, including the newly minted healthcare plan called Medicare.  So he funded both, triggering tax hikes in 1968 and a sustained rise in inflation from below 2% in the early 60s to over 6% by 1969.  The country boiled with emotion. Sound familiar?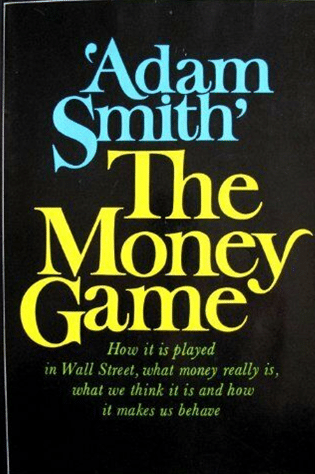 About the same time, a young Wall Street pro named Gerry Goodman published the best-selling classic The Money Game, written under the pseudonym "Adam Smith."  It holds an interview with the iconic Ned Johnson, who bought a struggling investment management firm named Fidelity and turned it into one of the best fund management companies in the nation by the mid 60s.  Johnson's views on the markets were always sought and closely studied.  It might have come with some surprise that, in the midst of national chaos, Johnson told "Smith" that he thought: "…the dominant note of our time is unreality.  Times of crusading spirit are times of unreality.  Now we have mass emotion moving, trying to change the folkways of the world."
When we look around the market and the country today, maybe we do not see a repeat of the 1960s, but there are signs of a crusading spirit: the urgency of climate remediation; "cancel culture" as a response to "free speech," and other extraordinary developments. Consider as some signs of a new unreality:
Investment firm GMO estimates that more than 60% of the growth stocks in the Russell 3000 Index (the 3000 most highly valued publicly traded companies in America) lose money, but that's not a problem; those growth stocks have averaged a two-year return of 84%, more than twice the rate of more pedestrian, and profitable, companies in that index. GMO calls this "making money on companies that make no money."  GMO notes the percentage of unprofitable growth stocks in that index is higher than the peak of the Dot.com bubble in 2000.
By some calculations, the value of active cryptocurrencies now exceeds $2 trillion (yes, trillion). Recent estimates count more than 7,000 cryptocurrencies, of which Bitcoin is the biggest.  It is possible, perhaps likely, that one or several cryptos will grow even more popular as technologies supporting online transactions grow, but $2 trillion is a striking valuation in these adolescent times for cryptocurrencies.
The hot new theme in Silicon Valley is the "metaverse," even though there is no strong consensus on exactly what the "metaverse" is. Facebook, a nearly trillion-dollar business based on social media, has just adopted the name Meta Platforms, having paid other firms to release the name. Sanford Bernstein defines the "metaverse" as something that includes standard virtual reality functions such as online games, but that also will involve the evolution of devices that will put people more instantly in touch with information or services from the Internet.  You see, the first form of interface with the Internet was done on a PC linked by a physical wire, using Windows or Mac software; connecting to the internet required an address, called a "URL."  In the second phase, as is the case today, the dominant device used is a phone (or tablet), which needs no wired connection, and uses iOS or Android software. It connects to the internet through apps, not URLs.  The "metaverse" is projected to take us to further "immersion" (the internet comes to us, we no longer need to go to it), using wearables and headsets as dominant devices, finding the internet over 5G wireless and where the access points and browser software are still undetermined. Wow. Crusading spirit indeed.
Then there are the "meme stocks," stocks that represent companies whose businesses have been eclipsed and whose stocks are now in their (late) sunset years. Examples include Gamestop, the Blockbuster of video game rental stores; AMC Theaters, now outcompeted by streaming services; Bed Bath and Beyond, buckling to online competition and Blackberry (remember those?).  But if the businesses are deflating, the stocks were not in 2020-2021; day-traders spurred on by Internet message boards drove Gamestop shares from $15 at the end of last year to a high of $483 two months later.  (No misprint.)  A similar story for Bed Bath, running from $18 on January 1 to a high of $54 two months later; or AMC, running from $2 in January to a high of $70 in June.
Periods of change tend to be periods of great speculation and subsequently, for some speculative stocks, periods of great loss. That is how a productive future evolves. We know this and have lived in times like these before, with no map and no crystal ball. But we have experience, a steady hand, and embrace the emergence of new, promising technology and economic trends at MONTAG. Most critically, we do so through study and management of the shares of companies that are establishing or have already established dominance in their markets. This is our own "crusade," and Ned Johnson would approve.
The information provided is for illustration purposes only. It is not, and should not be regarded as "investment advice" or as a "recommendation" regarding a course of action to be taken. These analyses have been produced using data provided by third parties and/or public sources. While the information is believed to be reliable, its accuracy cannot be guaranteed.
Any securities identified were selected for illustrative purposes only. Specific securities identified and described may or may not be held in portfolios managed by the Adviser and do not represent all of the securities purchased, sold, or recommended for advisory clients. The reader should not assume that investments in the securities identified and discussed were or will be profitable.