RECOVERY TRACKER
Welcome to MONTAG's "RECOVERY TRACKER" — a companion page to our "CRISIS TRACKER", inaugurated March 13, 2020.  Amidst all the competing headlines relating to the Coronavirus Pandemic, and the economic destruction arising from the mass shutdowns, we felt that teasing out the "Green Shoots" of positive news would be helpful.  These will be related to states as they begin to relax social distancing policies and re-open businesses, federal government policy announcements, and other recovery-oriented developments and milestones.
AIRLINES – Data Table from TSA:   https://www.tsa.gov/coronavirus/passenger-throughput
Here's a graph created using the raw TSA Data (Thank you Christine Quillian, MONTAG Portfolio Manager)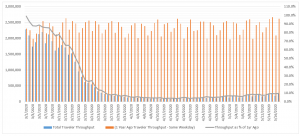 RECOVERY TIMELINE
CURRENT MONTH:  MAY, 2020
05/01/20 (Friday) – Stay-at-home orders in parts of the U.S. expired at midnight, but uncertainty abounds
05/02/20 (Saturday) – Buffett reassures the U.S. economy will recover steadily from the pandemic; Berkshire swung to a Q1 loss
05/04/20 (Monday) – Trump:  U.S. will have a vaccine available by the end of 2020, several pharma companies are very close
05/04/20 – State governors are being pulled between easing restrictions and extending them, as cases climb but at a slower rate
05/04/20 – U.S. auto industry reopening, including KIA plant in West Point, GA – bringing 2,700 area workers back to work
05/06/20 (Wednesday) – Pence said 41 states have announced plans to partially reopen, the remaining 9 to release plans soon
05/06/20 – Trump said the White House coronavirus task force will remain in place, focusing on reopening the country
05/07/20 (Thursday) – Germany announced a further phasing out of their lockdown, already among the lightest in Europe
05/11/20 (Monday) – U.S. health regulators are developing proposals that would allow visitors to return to nursing homes
05/11/20 – FDA approved Quidel antigen test to detect Covid-19 infections in minutes.  Scott Gottlieb called it a game-changer
05/11/20 – State governors from New York to California take steps to reopen businesses
05/11/20 – Mnuchin:  Government to look to make fixes to help restaurants and others participate in small business aid program
05/13/20 (Wednesday) – Wisconsin's high court struck down a stay-at-home order
05/14/20 (Thursday) – CDC published guidance by posting six new one-page tools that advise businesses how to safely reopen
05/14/20 – NYSE to open its trading floor later this month, two months after the coronaviris pandemic forced its closing
05/19/20 (Tuesday) – Oil prices are staging a furious comeback, lifted by record supply cuts and a pickup in global fuel demand
05/21/20 (Thursday) – Universal Orlando reopening plan would open park to some guests on June 3
05/21/20 – New York public schools should begin preparing to reopen this fall as Cuomo plans to issue school guidelines in June
05/26/20 (Tuesday) – S&P 500 back above 3,000 for the first time since March 5. NYSE floor reopens two months after shuttering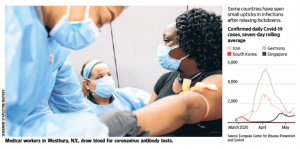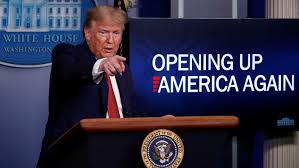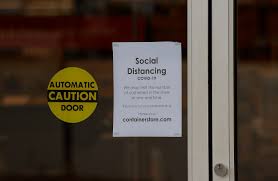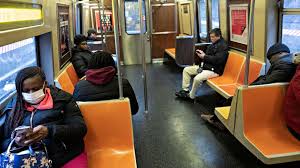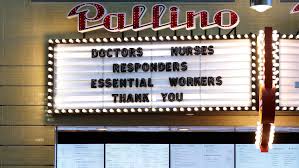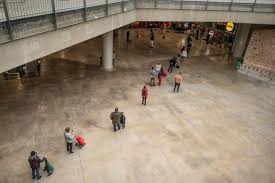 What Might the Future Look Like?