Is your wealth management in the right hands?
"Capital continuity" means planning not just for your own financial future, but for the financial wellbeing of your successors as well. For 40 years, MONTAG's team of investment professionals has made every decision with both the short and long-term financial goals of our clients in mind—helping to support families and businesses now and in the years to come.
Personalized Investment Philosophies
Every client has unique financial needs and aspirations. For that reason, you won't find a one-size-fits-all approach at MONTAG. All of our portfolio managers have the expertise and freedom to customize your portfolio and guide you on the financial path that suits you best.
Experience the MONTAG Advantage
Private Wealth Management
Wealth management begins with wealth preservation. At MONTAG, you'll work directly with a Portfolio Manager to craft custom investment solutions that meet your individual needs.
Customized
Portfolios
We take the time to get to know you. With your goals in mind, we craft a custom investment strategy and guide you through the future you envision for yourself and your family.
Commitment to Long-Term Growth
It is MONTAG's mission for our personalized support team to have a long-term relationship with our clients, and to help you meet your evolving goals for today, tomorrow, and beyond.
Discover the philosophies used by MONTAG's investment team when helping their clients invest for generations.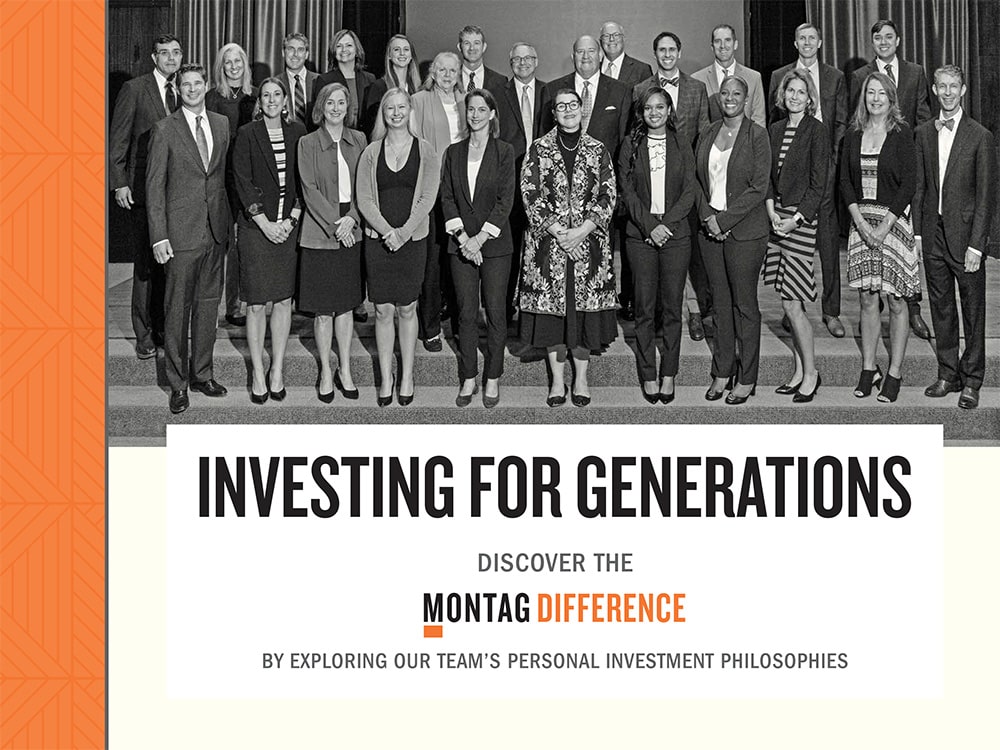 Download our FREE eBook here:
Interested in Learning More About MONTAG's Private Wealth Management Services?
We have 40 years under our belt of investing for generations. Contact us today to see if we can help you do the same.
Fill out this form to get in touch with our investment team: